DCA-Markets significantly expands number of dairy listings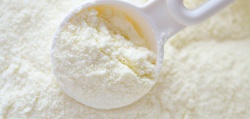 Starting February 1, 2020, DCA-Markets will further supplement its complex of dairy quotations. New are the quotations of skimmed and full milk powder, whey powder and butter. Cheese quotations are complemented by Cheddar mild and Cheddar curd and Mozzarella.
DCA-Markets has maintained raw milk's spot quotations for years, which has been seen as the main benchmark for this market since 2009. From 2011 onwards, this includes the quotations of Skimmed Milk concentrate and Room introduced at the time. Last year, gouda and Edam's prices were added. This has made DCA markets the most important Price Reporting Agent in these markets. This is further supported by adding the new listings.
DCA-Markets uses the same methodology for the dairy segment as a whole. This means that prices will be collected from a price panel on Thursday. They report the trade they made in that 'current week' in the relevant product specified exactly by DCA-Markets. These specifications are established together with the sector and insightful to everyone. Just like the methodology used. These are all rules set out by the EU. This makes DCA's approach unique in the agricultural sector.
Listings will be announced by mail on Thursday at 3:30 p.m. from February 6. You can find these here: https://www.dca-markets.com/benchmarks.
Are you curious how we as DCA approach and guide the above? Or would you like to 'spar' with us to solve similar challenges within your company? Then call 0320 269 523 or mail to contact@dca-markets.com.