New dairy quotations successfully launched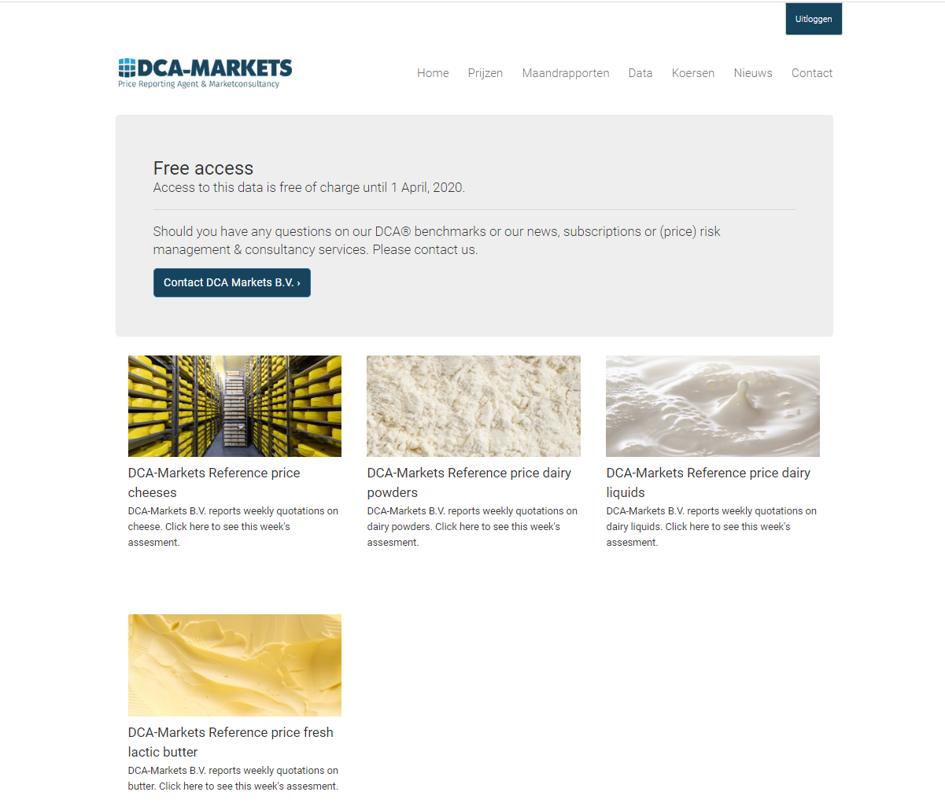 Since February 1, 2020, DCA-Markets has further expanded its complex of dairy quotations. The quotations for skimmed and whole milk powder, whey powder and butter are new. The quotations for cheese are supplemented with Cheddar mild and Cheddar curd and Mozzarella. A further completion after the introduction of Raw milk in 2009 and Cream and Skimmed milk concentrate in 2011. And that of Gouda and Edam foil cheese, early 2019.
Under the influence of the Corona virus, markets are currently difficult to predict, so that quotations have been able to prove their value immediately by providing clarity about prices and developments.
DCA-Markets uses the same methodology for the dairy segment as a whole. This means that prizes are collected on Thursday at a price panel. They report the trade that they have done in that "current week" in the product in question that is precisely specified by DCA Markets. These specifications have been determined together with the sector and are clear to everyone. Just like the methodology that is used. These are all rules as laid down by the EU. This makes DCA's approach unique in the agricultural sector.
Quotations are announced by e-mail on Thursdays at 3:30 p.m. This way parties are reached all over the world, from China and Japan to Chile and New Zealand.
You can find the latest quotes including history here: www.dca-markten.nl/benchmarks. Admission is free until 1 April 2020.
Are you curious how we as DCA approach and guide the above? Or would you like to talk to us about using benchmarks in your "supply chain"? Then call 0320 269 523 or mail to contact@dca-markets.com.