Adjustment fat percentage German spot listing raw milk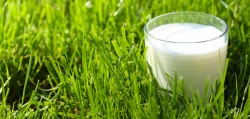 DCA-Markets regularly coordinates the specifications of quotations with the market. This is an ongoing process but takes place at least once a year. This complies with EU legislation on 'benchmarks'. If it appears that a listing or benchmark needs to be adjusted, DCA publishes the proposed adjustments in a consultation note. The market is asked to respond to the proposed adjustments. Depending on the outcome of the consultation, the proposal is adopted or rejected or consulted again in an adapted form.
On 1 September, DCA-Markets published a consultation note in which a number of adjustments are proposed for the DCA-Markets dairy quotations. The result of the consultation is that all proposed changes will be implemented.

For the spot quotation for raw milk from North and South Germany, the fat percentage was still set at 3.7%, while in practice the bulk of the milk is supplied with a fat percentage of 4%. To do justice to this trend, the quotation for raw milk from Germany is changing to that percentage of 4%. This is effective from 1 November 2019. Contributors who are listed are therefore requested to provide their prices corresponding to the new specifications from that moment on.

In the same consultation it was announced that the listing of cream and skimmed milk concentrate as of November 1, 2019 will be in Euros per kilogram. It has also been added to the quality specification that it must be cream and skimmed milk concentrate of Dutch or German origin. Just like the above, these changes will be implemented as of November 1, 2019.

Are you curious as to how we as DCA serve the market with independent quotations, benchmarks or price indication? Or do you also want to make markets transparent and the option to be able to settle over time at a then-current price that is reliable and 'spot on'? Then call 06 46 26 58 74 or mail to R.vantRiet@DCA.nl