Trading forward contracts: training and advice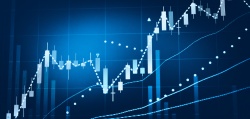 Long-term trading has been going on since time immemorial. In fact, it is nothing more than making an appointment to buy or sell something in the future, over time. For next year's winter buy grain that will be harvested the comming summer, for example. These are contracts that you can conclude with each other or trade in a standardized form on a stock exchange. In the latter case you are talking about a futures market, such as CME, Matif or EEX.
In Europe, the use of futures markets is not yet very developed due to years of price support. With market forces no longer being tempered, risks are increasing. Revenues and costs vary more and more often than in the past and capital costs are increasing. This hinders the innovative capacity that is so much needed now.
All this can be controlled by the use of forward contracts.
For example, a farmer can cover his feed costs by purchasing forward contracts in, for example, soy, wheat and barley. The price of feed his largest cost item, is then fixed. Banks like this because they can use this to calculate the repayment capacity for the coming years. Especially when the yields can be better predicted because a farmer sells his product for a longer period at a good price. And so thus sets its margin for the long term.
This way, the farmer knows where he stands and is assured of a good return.
But what applies to a farmer also applies to his feed supplier or the buyer of his milk, for example. They too can fix the price of their input and output through the use of forward contracts.
So, to reduce risks, to better align supply & demand, to be able to offer more accurately and therefore to be more successful. The entire chain can benefit from this. That is also the reason that agribusiness parties strongly encourage and facilitate the use of futures markets among their buyers or suppliers. As a service that you yourself also benefit from!
DCA organizes training courses that deal with the operation and application of futures markets in practice. Knowledge we have gained through decades of experience in the trading of futures contracts. You can register for this training via the following link: www.dca/termijnmarkt training.
For customized training, advice and price risk management, we are happy to schedule an exploratory meeting. Please call 0320 269 523 or send an email to contact@dca-markets.com.