DCA-Beursprijs 2.0 a household name for five years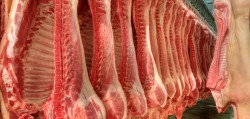 DCA markets has maintained leading pig quotations in the Netherlands for more than five years. Every Friday evening the price of live and slaughtered pigs is announced for the coming week. The official name for this listing is the DCA market price 2.0.
It is a very important quotation because many use the quotation to settle contracts with each other. This happens a lot because the quotation is seen as a good reference price, but also because there is confidence in the method that DCA-Markets uses when drawing up its quotations.
That method is precisely defined and accessible to everyone. It also records what happens if special market conditions arise. These procedures cannot simply be altered. The same also applies to the specifications of the contract. These must be announced in advance and presented to the market for consultation. This way, everyone knows exactly where they stand that where they can rely on.
The price is determined by a large panel of traders. All of which pass on their price for standard pigs that they will supply Franco Dutch slaughterhouse in the coming week. The price also includes freight costs of an average of € 2.50 and including slaughterhouse costs of an average of € 2.00, excluding surcharges and discounts, excluding VAT.
This listing used to be drawn up and maintained by the industry itself. In the beginning, that was literally in a café in Vleuten where traders met and set a price. Partly because this is a price for the following week, various authorities have insisted on a different system in which an independent party sets the price. That party eventually became DCA-Markets organizing these activities as a so-called Price Reporting Agent (PRA). This allows the sector to benefit from independent pricing that makes trading and settlement easy.
DCA-Markets will continue to monitor and expand these markets. It is also possible to use DCA-Markets' expertise and its independence to make customized quotations. Would you like more information about this? Please contact Tim Vrolijk via mail contact@dca-markets.com or by phone 31 320 269 523