No DCA-quotation Spot Price French Fries Potatoes© in week 13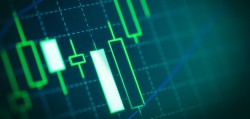 DCA-Markets started in 2019 with the DCA listing Spot price French fries potatoes © (DCA-SF). This is a calculated value of the physical quotations of France, Belgium, Germany and the Netherlands.
The DCA quotation Spot Price French Fries Potatoes is determined every Friday at 3 p.m. in the season in which the mutual quotations are announced. The French part is determined by the weekly RNM listing, excluding the Bintje listing. For Belgium, PCA / Fiwap and Belgapom are included, excluding the Bintje listing. For Germany, the Reka listing for the varieties Agria, Fontane and Innovator is included. For the Dutch part, PotatoNL and the PAT index are included.

In the past two weeks, no price has been published by the above committees/institutes. It is for this reason that the management of DCA-Markets has decided not to calculate and publish a listing for DCA-SF for the current week, week 13 and possibly longer.

Forward prices (DCA-SFF) are calculated per delivery month on the basis of the calculated spot price DCA-SF.
This gives a good idea of ??the price of potatoes delivered from storage during the remaining months (initially September, October... July) of the season. The calculation of these e forward prices is also suspended until another DCA-SF can be calculated.
Please contact Tim Vrolijk for questions at 31 320 269 523 of contact@dca-markets.com.