Consultation of reference price methodology completed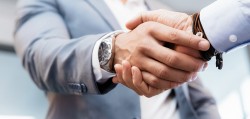 At the end of last month, DCA-Markets announced a number of changes in the method of drawing up quotations and offered them for consultation.
The responses that we had were all positive. This means that as of June 1, 2020, DCA-Markets has made the following adjustments (in bold below) in the DCA-Markets Reference Price Methodology.
DCA-Markets reserves the right to not publish a Reference price value or publish a Reference price value at a later time, for a different period and/or as a preliminary price in the event of calamities. This includes, but is not limited to, a power outage, network problems, communication problems, terrorist attacks, or other events that disrupt the processes of DCA-Markets but also distortions of the market underlying the Reference price. DCA markets will further explain such a decision and the consequences.
The introduction will also state that the Dutch version of the methodology is leading:
If there is any conflict or inconsistency between the Dutch language version and any translation, the Dutch language version prevails.
The most recent copy can be found here: dca-markten.nl/Methodology.pdf.
The DCA-Markets method has been drawn up to make it clear and transparent to everyone how DCA-Markets sets the prices and which control mechanisms are built in to determine a good price that does justice to the market in all circumstances. So that parties can apply this price as a benchmark price in all circumstances.

Are you curious how we as DCA approach and guide the above? Then call 0320 269 523 or mail to contact@dca-markets.com.