Consultation change of time of publication pork cut mutations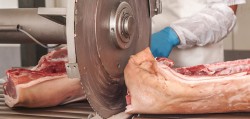 DCA Markets started in October 2019 with the weekly DCA listing of price mutations pork parts©. These are the average slaughterhouse / wholesaler price changes for the current week compared to the previous week for:
The mutations of the different providers are supplied by a panel. These are collected By DCA-Markets on Monday afternoon. The average of the mutations collected is published per component and after which they are published. The publication time is 14:00 hours. In turbulent markets the price (mutations) report come in after 14:00 hours. For this reason DCA-Markets wants to postpone the standard publication time to 15:30 hours on Monday.
The proposed adjustments are hereby offered to the market for consultation. Reactions to this consultation document can be sent by e-mail to: contact@dca-markets.com until September 4, 2020, stating "Consultation change of time of publication pork cut mutations".
The weekly listing of the price changes on pork cuts has become important to the market quickly. Farmers, traders and processors use this as a reference for the prices of pigs. After all the change in revenue prices of the most important parts of a carcass is a clear indication of the prices that can be made earlier in the value chain and if this should go up or down.
Price changes compared to last week that is listed are for standard quality specifications of the contributor of:
• Carcass
• Ham
• Rib
• Neck with bone
• Shoulder
• Waist
• Belly
• Bacon
• Cheek
• Lever
• Filet head
• Filet
Are you curious how we as DCA approach and guide the above? Or would you like to talk to us about using benchmarks in your "supply chain"? Then call 0320 269 523 or mail to contact@dca-markets.com.
.