'Market overview needed for important decisions'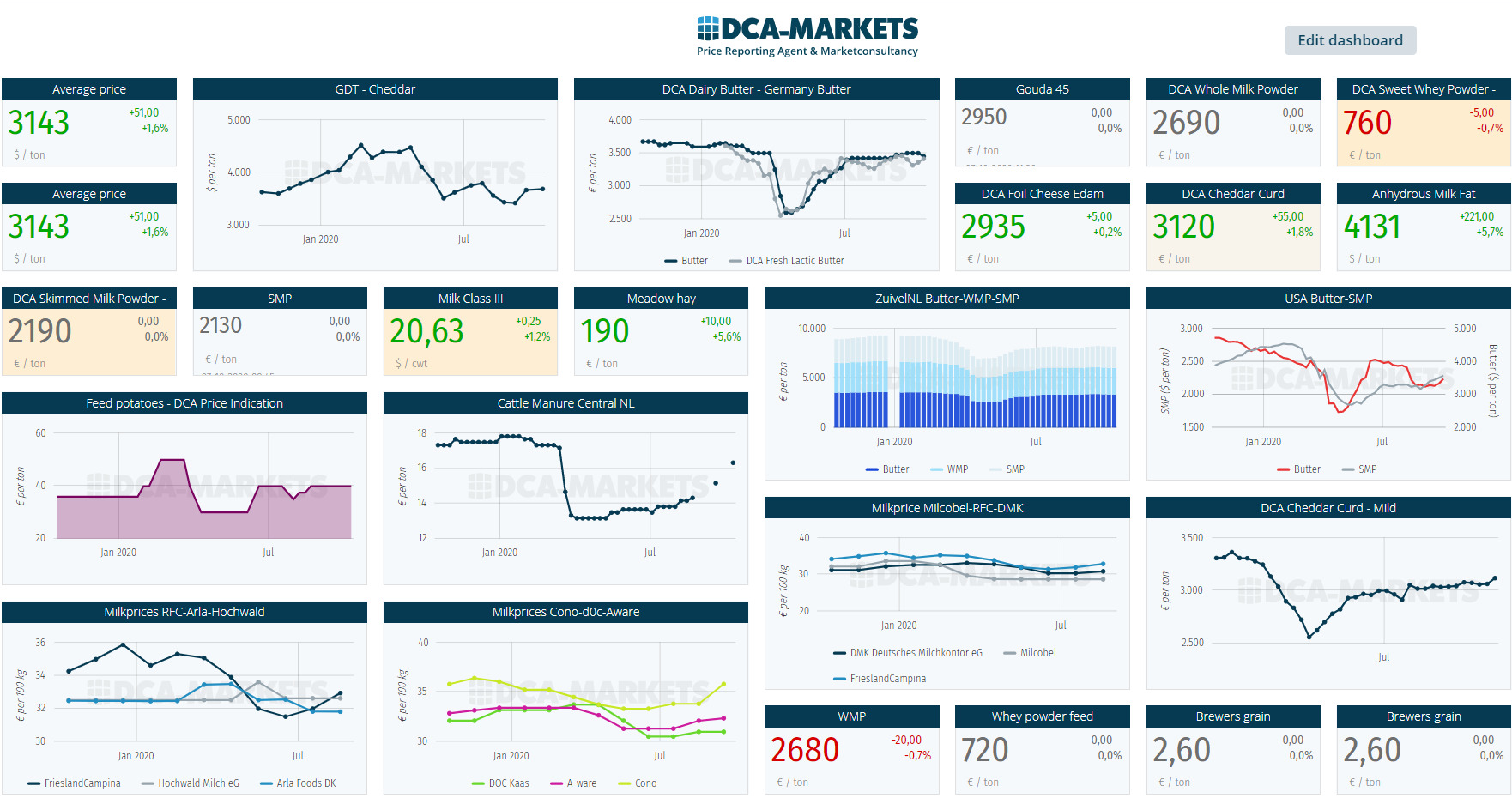 Business decisions often have a risk element in them: do I have to sell my product now? Or do I wait a little longer? Should I expand production or not?
We often orient ourselves broadly in these kinds of decisions. We get information from everywhere to gain confidence that the right choice is being made. After all, information is the answer to uncertainty.
You do that every time with every decision. Just as well as your colleagues do. But they do this in their own way. In their own spreadsheets. This unnoticed takes a lot of time and errors occur.
At DCA-Markets we know that this can be done differently. We say that from our own experience!
You can record that data on a dashboard with our Dataview system. And share this overview with your colleagues. Everyone then looks at the same information and does not have to look for it several times a day or week.
Imagine what that saves in time!
This also plays a role with your customers. You could help them in a similar way. By offering them a special dashboard on your website: Designed for their information needs that they have in relation to you. But maybe you want to send additional newsletters to your relations or you might already do that, but you simply want to add market data to this? We can help you in both cases. We can add market data to your newsletters fully automatically. Even then, you do not have to search for the same data every time.
Sharing market data in this way is very easy with our data view system. It does all the work for you. The picture in this article is an example of such a dashboard for dairy. But we can also make this very easy for other sectors. For arable farming, pigs or feed, but also for energy. or whatever you want.
More information can be found here http://www.dataview.nl./ But the shortest way to this solution is to call or email Tim Vrolijk via 31 31 320 269 523 or contact@dca-markets.com.